1996 – 2021 – 25th Anniversary of Leonard Cohen-Websites in German Language. Welcome To The COHENPEDIA …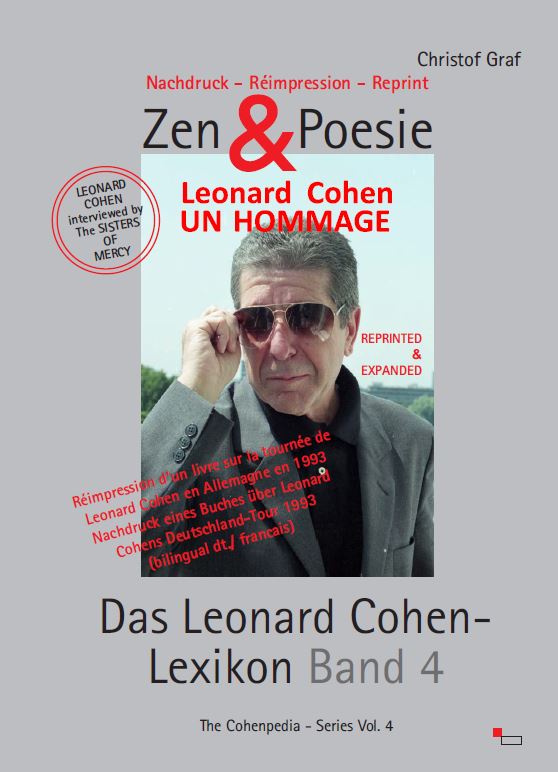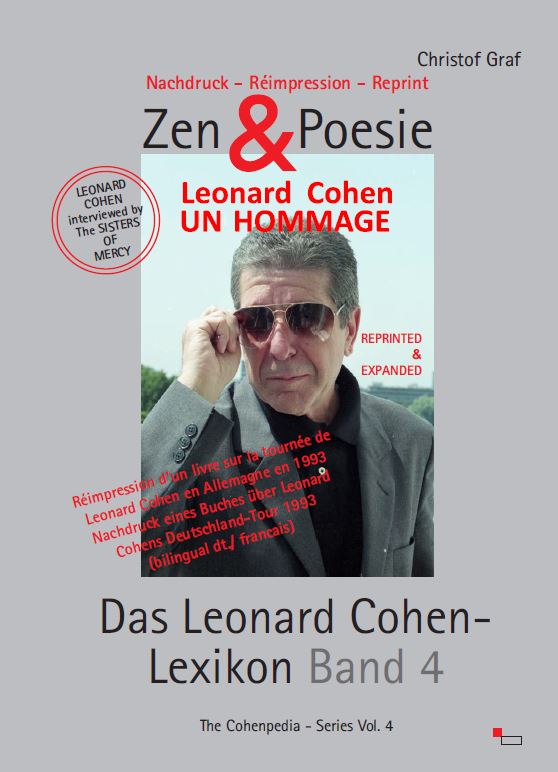 REPRINTED & EXPANDED
Eine Tour-Dokumentation von 1993 – Un documentaire de tournée de 1993
how to get this NEW BOOK 08/ 2020 & more #breaking_news in blog.leonardcohen.de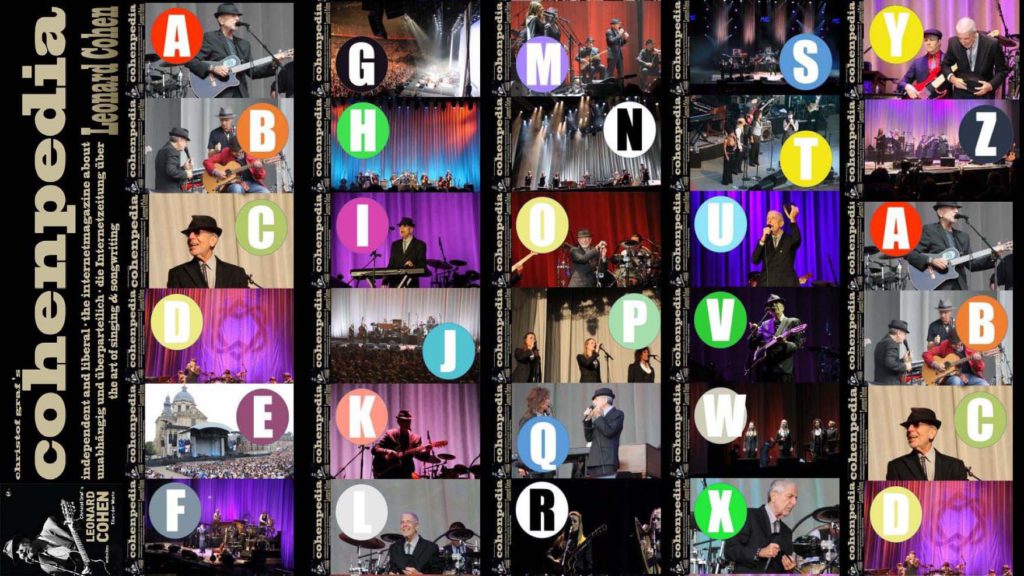 NEW BOOK 03/ 2020 & more #breaking_news in blog.leonardcohen.de
11/ 2019: #breaking_news: New Leonard Cohen Album: THANKS FOR THE DANCE -Release : 22. November 2019 – All Infos in den THANKS FOR THE DANCE-Files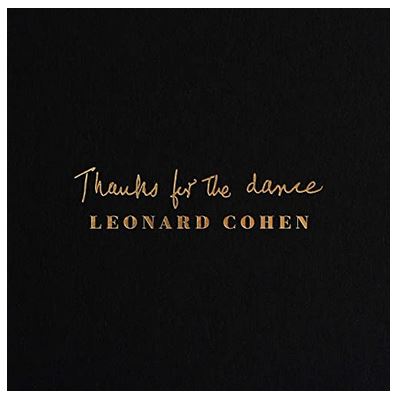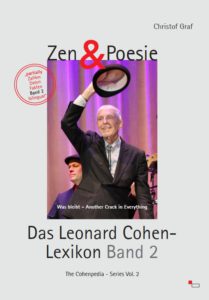 NEW BOOK 05/2019: & more #breakingnews in blog.leonardcohen.de
"I Intend To Live Forever"
(Leonard Cohen am 13.10.2016 in Los Angeles)
"Leonard Cohen Is Dead – In His Music & Lyrics He Lives On … Forever"
#breaking news: NEW BOOK OUT : All Infos about/ Alle Infos: #THE_FLAME oct2nd 2018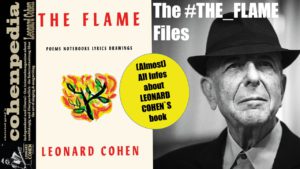 COHENPEDIA.DE mediapartner:
Eine andere Seite von LEONARD COHEN
"Ein Konzertabend der ganz besonderen Art" war ausverkauft meldet der Veranstalter und sagt: THANKYOU FOR SOLDOUT – DANKE
N A C H K L A N G
All Infos on #PERLA_BATALLA`s 2018 Germany-Concert bei den #OFFENBACHER_LESUNGEN 2018 in den zwei Preview- und im Review – bilingual – E-Lettern No. 6 & 7 (05 & 11 2018) und im blog.leonardchen.de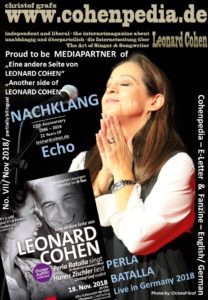 cohenpedia-e-letter-by-christof-graf-no-7-batalla-perla-OFFENBACH-NACHKLANG-bilingual-safety
more in archives-section:
http://cohenpedia.de/a-archives-offenbacher_lesungen_2018-literatur-im-o-ton-eine-andere-seite-von-leonard_cohen/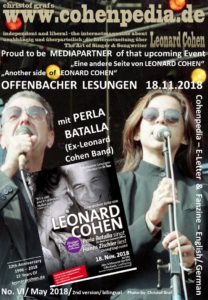 cohenpedia-e-letter-by-christof-graf-no-6-batalla-perla-OFFENBACH-3-bilingual
Alles über Leonard Cohen hier:

(Rest in Peace, Leonard & So Long)
(21.9.1934 – 7.11.2016)
24 Jahre Leonard Cohen im deutschsprachgen Internet # 1996-2020 # 234h Anniversary of www.leonardcohen.de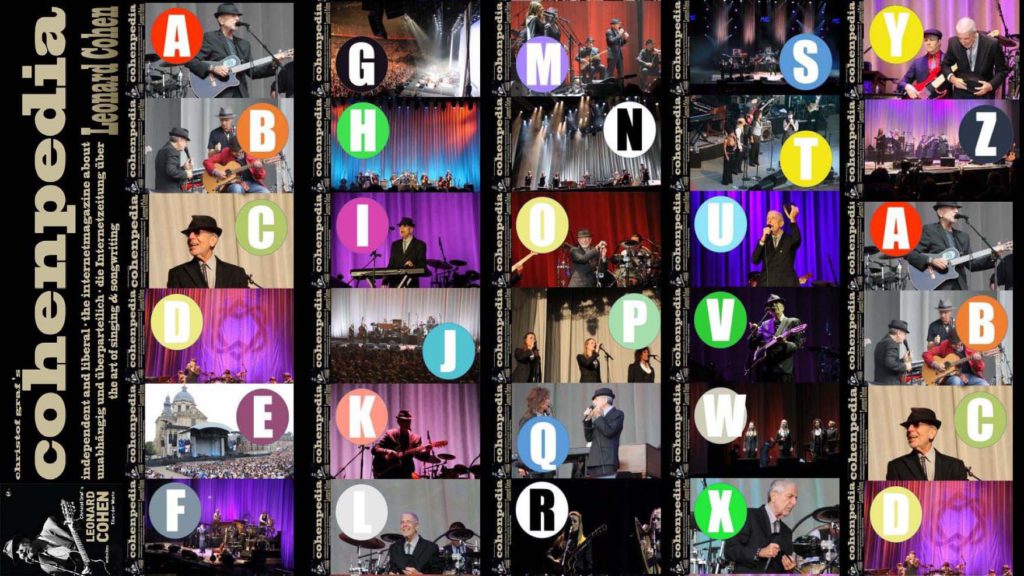 Willkommen zu Christof Graf`s " C o h e n p e d i a " , eine lexikonartige Sammlung von Zahlen, Daten & Fakten, Namen und Schlagwörtern zum Leben und Werk des kanadischen Rockpeten L e o n a r d C o h e n.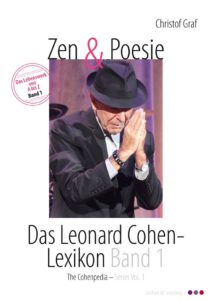 breaking news: #The_Flame #Leonard_Cohen_finding_his_Voice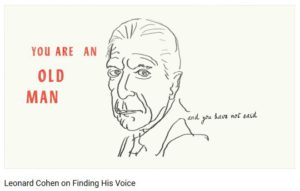 breaking news: #TOWER OF SONG – A Tribute Concert to L.C. 7.11.2017 in Montreal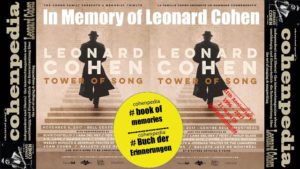 "The C o h e n p e d i a" ist ein Bestandteil der seit 1996 bestehenden Leonard Cohen-Websites von Christof Graf und damit ein Bestandteil von www.leonardcohen.de . "C o h e n p e d i a" ist ebenso wie www.leonardcohen.de sowohl ein Online-Magazin wie auch eine Internet-Zeitung in Sachen "art of singing & songwriting" und beschäftigt sich vordergründig mit dem Leben & Werk, mit Zen & Poesie von Leonard Cohen und mit in dessen Tradition stehenden relevanten Singer/ Songwritern.
# breaking news # LEONARD COHEN IST TOT – Der kanadische Rockpoet verstarb am 7.11.2016 # Alles über sein jüngstes Album # All Infos in YOU WANT IT DARKER FILES #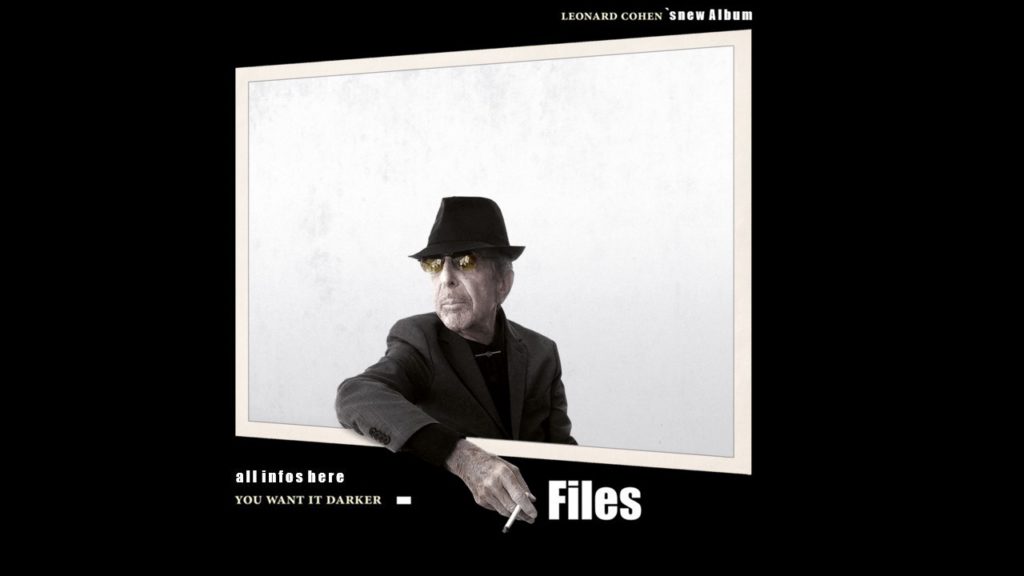 Follow the Updates & Breaking News on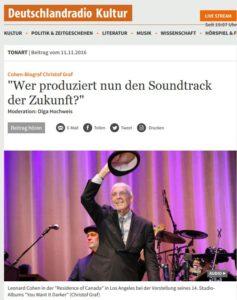 http://www.deutschlandradiokultur.de/cohen-biograf-christof-graf-wer-produziert-nun-den.2177.de.html?dram:article_id=371116
Mehr darüber in den "He-Lives-On-Forever"-Files