A B C D E F G H I J K L M N O P Q R S T U V W X Y Z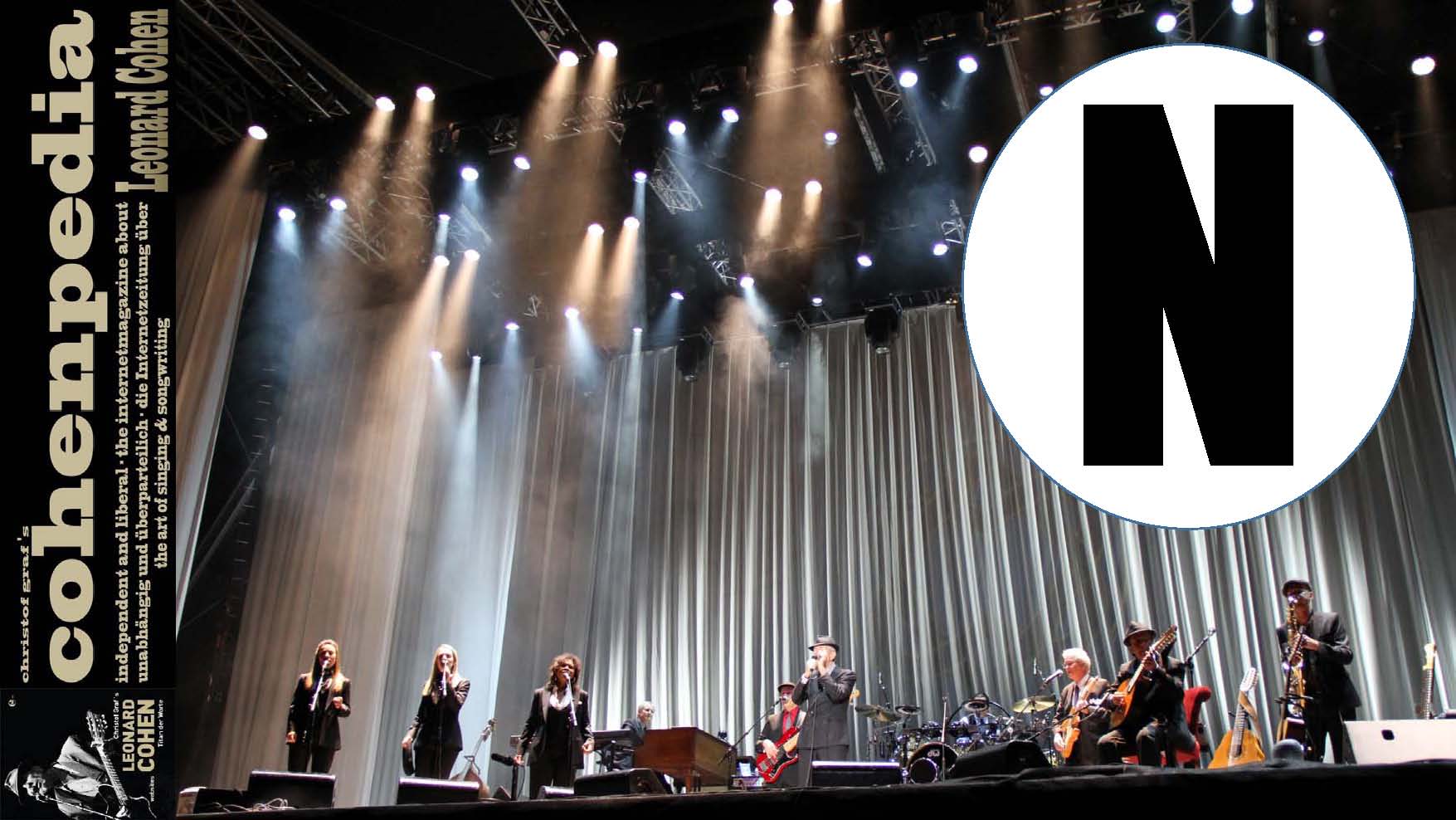 Inhaltsverzeichnis
1. Alben (von A – Z)
2. Songs von A -Z
3. Sonstiges von A – Z
zu 1. Alben (von A-bis Z)
New Skin For An Old Ceremony (1974)
*Night Magic, 1985 ( Musical, music by Lewis Furey; Lyrics by Leonard Cohen)
zu 2. Songs von A – Z
Nancy * (= Seems, so long ago, Nancy) (Live Songs, 1973)
Never Any Good (More Best Of, 1997)
Never gave Anybody Trouble (I Can`t Forget, 2015)
Never Got To Love You (Blue Alert, 2006)
Nevermind (Popular Problems, 2014)
Night Comes On (Various Positions, 1984)
(I Can`t Forget, 2015)
Nightingale (Dear Heather, 2004)
Nightingale (Blue Alert, 2006)
No One After You (Blue Alert, 2006)
Not A Jew (Book Of Longing, 2007)
Nothing To One (You Know Who I Am) (Songs From A room – remast. 2007, Bonus Song, bis dato
unveröffentlicht
3. Sonstiges von A – Z
NeMa
Leonard Cohen hat recht oft bei seinen eigenen Alben als Produzent wie auch als Co-Produzent agiert. Wie z.B. auf folgenden seiner Alben: (bei den mit (+) gekennzeichneten Alben agieren noch andere Produzenten mit.
(New Skin For The Old Ceremony, 1974), (Recent Songs, 1979), (I'm Your Man, 1988), (The Future, 1992), (+ Ten New Songs, 2001), (+ Dear Heather, 2004), (+ Old Ideas, 2012), (+ Popular Problems, 2014), (+ Can`t Forget, 2015). Die Live-Produktionen sind hier unberücksichtigt, im Vordergrund stehen bei der "Produzenten-Betrachtung" Alben und Songs. 1993 ist Cohen sogar für den Juno Award als "Producer of the Year" (with co-producer Leanne Ungar für den Song "Closing Time" nominiert. Und 2010 agierte Cohen erstmals als Produzent für eine ganz andere Künsrlerin, namens NeMa.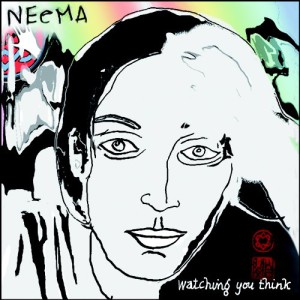 2010
Watching You Think/ NeMa.
Ein Album der Montrealer Künstlerin Nema. Das Cover wurde von Leonard Cohen persönlich gestaltet. Er ist auch der ausführende Produzent des Albums von Neema, die ebenfalls wie Leonard Cohen in Montreal beheimatet ist. Auf dem Album befinden sich inkl. Bonus-Track 13 Songs, die zum Entspannen und Träumen einladen. Die Stimme von Neema wirkt beruhigend. Die kleinen Geschichten erinnern an den "Altmeister" Leonard Cohen.